242 field staff complete comprehensive training to visit households participating in the MDA in Kenya's Kwale County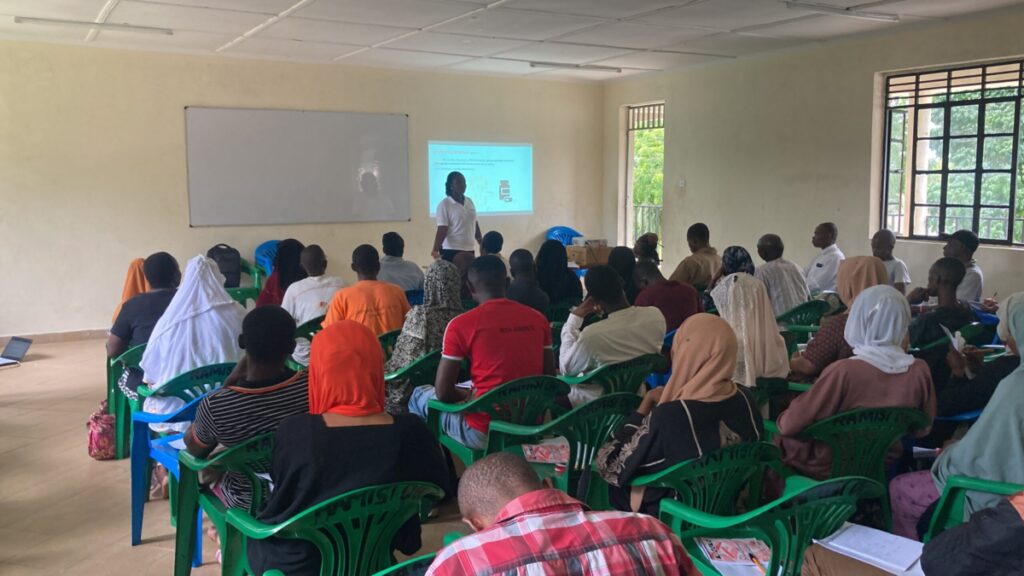 The BOHEMIA project recently concluded an 11-day training for its implementation team in Kwale County, Kenya.
This Unitaid-funded project is exploring an innovative vector control strategy, using ivermectin to reduce mosquito populations. The project includes two mass drug administration (MDA) campaigns in Mozambique and Kenya.
Following the completion of the MDA in Mopeia, Mozambique, the project team is now gearing up to implement the second MDA in Kenya's Kwale County. The recent training was attended by the 242 recently recruited members of the implementation team, who will be visiting study households throughout the various phases of the MDA. The training conducted by the BOHEMIA site team, with the support of the Barcelona Institute for Global Health (ISGlobal), Kenya Medical Research Institute (KEMRI) and KEMRI-Wellcome Trust research program, dived into various aspects of implementing a demographic survey and an MDA, from ensuring ethical integrity in gathering consent from participants to using new tools and technology to collect data from households. 
"Based on the lessons learned from the MDA in Mozambique, we have decided to adopt a 'campaign' approach for the MDA in Kenya. This will be challenging, but we are confident that the teams are now well-equipped to carry out this ambitious study design," shares Leah Musyoka, one of the trainers. Another trainer, Jamal Salim, is bracing himself for all the unanticipated issues that will appear once the trial begins, "Thanks to our exceptional team spirit, I am sure we will overcome any future hurdles."
The implementation teams will start visiting the estimated 7000 participating households from June onwards to collect demographic data that will help randomize the households for the MDA. The next training scheduled to take place before the MDA will teach the teams to administer the drug, collect blood samples, and treat those that are affected by malaria. Sharing his experience from the training, Kithi Isaac Masha, a young, new addition to the team said "It was fascinating to learn to do various tasks associated with implementing such a large trial. Many of us learned new skills like using data collection tools like ODK and Locus GIS."